Humanities Scholars Seminar
Leave the door open for the unknown, the door into the dark. That's where the most important things come from, where you yourself came from, and where you will go.

―Rebecca Solnit
After our orientation together in Centennial Valley, our journey continues throughout your first year with the Humanities Scholars Seminar. This year-long course will engage you in topics at the heart of humanities today, require you to reflect on the purpose of your education, and encourage you to connect academic interests with community engagement.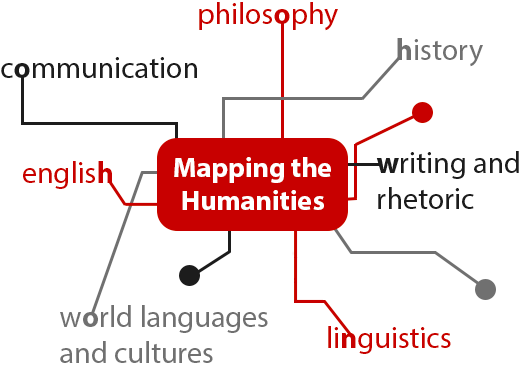 First Semester
The first semester will connect you with faculty and campus mentors, engage you in foundational readings, and invite you to consider approaches to contemporary challenges with humanities in mind. You will end the semester by defining your philosophy of education, identifying a faculty mentor, and selecting a community challenge as your focus for the second semester.
Second Semester
The second semester will take you beyond readings into communities, as you apply your learning from fall to community engagement in spring. You will participate in an Alternative Spring Break that will offer the opportunity to connect your experience with your academics, concluding the semester with a personal map of your discovery and its intersections with the humanities.