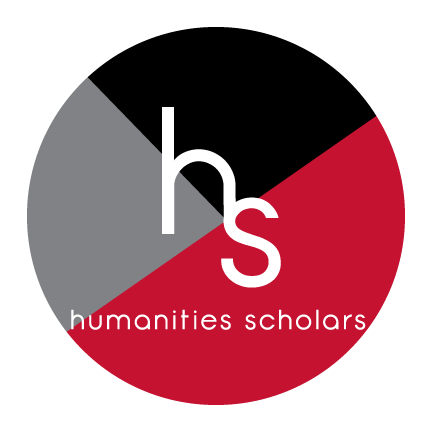 Humanities Scholars
Learn About What Our Program has to Offer
Summer Intensive Orientation
Our journey begins in the pristine Centennial Valley, Montana, where you will be immersed in an intensive 4-day orientation to the Humanities
Learn More
Humanities Scholars Seminar
After orientation, our journey continues throughout your first year with our year-long Seminar, engaging you in topics at the heart of Humanities today
Learn More
College-to-Career Connections
---
Our program takes you beyond your major to explore your personal strengths and professional passions
Community Engaged Learning
---
Spring semester connects classroom learning to community engagement with an Alternative Spring Break
Join Our Community
---
Contact us to learn more about the Humanities Scholars program and what if can offer you
About the Program
Humanities Scholars is a first-year learning community where students question the meaning of their education, consider humanities in action, and connect their interests to academic research and community engagement. Throughout the year, students develop a sense of self and their place in the world.
---
Program Benefits
Join a community of peers who share your passion
Receive a $2,000 scholarship
Participate in Humanities Scholars Orientation in Centennial Valley, Montana
Engage in a year-long seminar, team-taught by academic advisers and career coaches
Deepen your learning alongside faculty mentors
Refine essential skills in critical thinking, cultural literacy, effective writing, and creative problem solving
Connect academic discovery to community engagement on an Alternative Spring Break
Enjoy VIP attendance at College of Humanities and campus events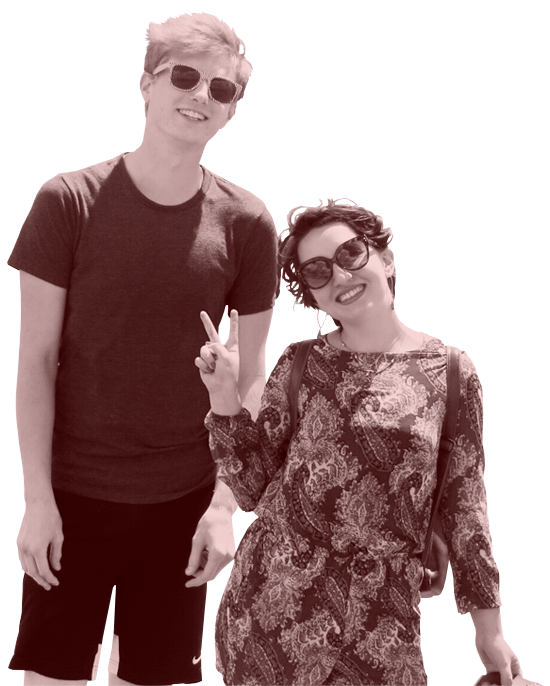 Year at a Glance
Admission into the Humanities Scholars program includes
participation and enrollment in the following:
Orientation

Fall Semester

Spring Semester

Spring Break

Monday - Thursday
Week prior to fall semester
Taft-Nicholson Center
Centennial Valley, Montana

HUM 2800: Seminar
Mapping the Humanities
3 credits
F, 9:40 - 12:40

HUM 2800: Seminar
Humanities in Action
3 credits
F, 9:40 - 12:40

Bennion Center
Alternative Spring Break
Leadership & Faculty
Get acquainted with our amazing faculty mentors and leadership team, who are ready and excited to escort you on your year-long journey through the Humanities! We hope you enjoy new discoveries about our disciplines, yourself, and our faculty mentors.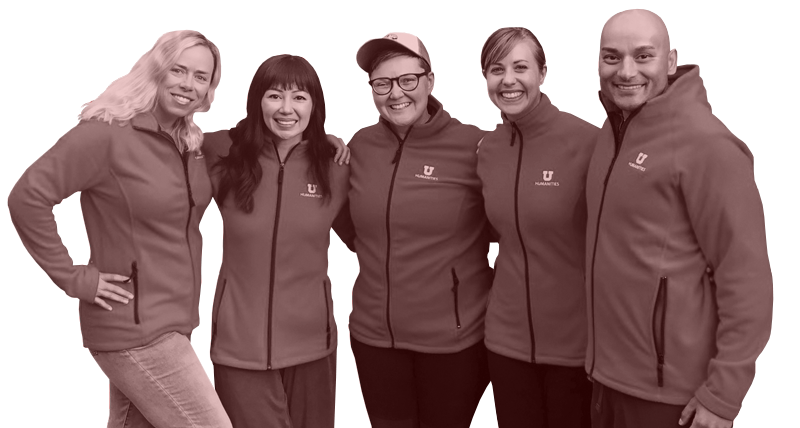 Join Our Community
Fall 2020 - Spring 2021
---
If you are interested in being considered for the upcoming Humanities Scholars cohort, academic year Fall 2020 - Spring 2021, reach out by clicking the button below and filling out our form. If you have any questions about the Humanities Scholars program, please contact the Program Director, Taunya Dressler, at taunya.dressler@utah.edu.